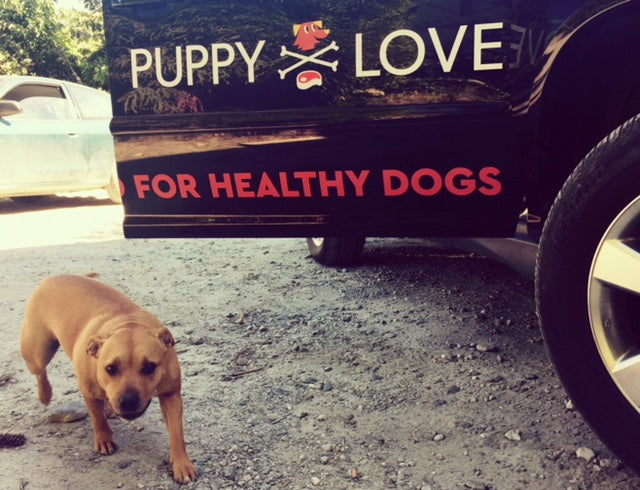 OUR STORY
Above all else, we are dog lovers. Our dogs are part of our family. And now you are part of our PuppyLove family too. 
HOW TO RAW WITH US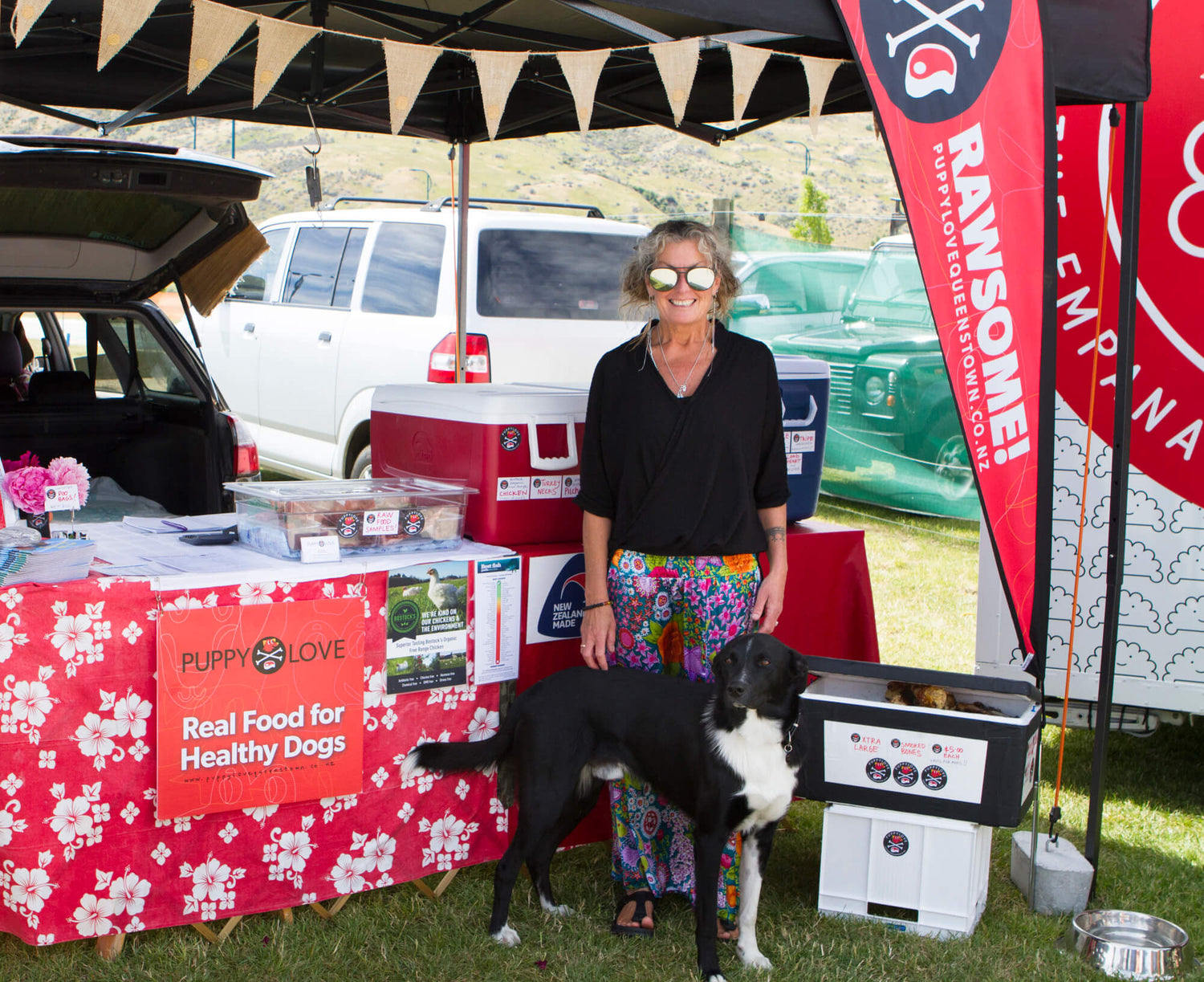 DEB - Founder and co-owner, customer relations and dog whisperer
DOGGY'S DETAILS

RUBY ROSE 12 years old

Favourite food → She. Eats. Everything!

Go-to toy → Bass

Partner in crime → Deb

Guilty pleasure → Eating Bass's food when he's not looking

With her zest for life and vast experience feeding dogs, pet parents and their four legged friends are in for a treat when they meet Deb. As dogs have always been part of her family, she takes their health as seriously as her own. 

After spending decades in the film and tv industry in the costume department, Deb has thoroughly enjoyed the change of scenery while building PuppyLove. It's no surprise then, that she can be found at Dorothy Brown's catching the latest flick when she has the chance!

When she is really looking to let her hair down, Deb is very partial to a dining experience at one of the restaurants in Central Otago with a glass of local wine in hand.
SAM - Co-owner, the man in charge of the freezers
DOGGY'S DETAILS

BASS 8 years old

Favourite food → Chicken feet

Go-to toy → Loves a good ball

Partner in crime → Luna

Guilty pleasure → Rolling in something dead

Prior to the pandemic, jumping out of planes around the world was all in a day's work for Sam. Though he may not get the same heart-pumping thrill from PuppyLove, he takes great joy in helping owners to feed their dogs raw food. 

Thanks to Sam, we have a round the clock radio station broadcasting from PuppyLove HQ. He founded Drop FM in 2013 to give DJs and musicians around the country a platform to play their music. 

Most days, he skates around Lake Hayes with his beloved dog Bass.
MERRAN - Packing the goodies and delivering to doggies
DOGGY'S DETAILS

BENSON 8 years old

Favourite food → Cream

Go-to toy → His Chuckit squeaky ball

Partner in crime → Lucy The Grinch

Guilty pleasure → Chasing rabbits

As soon as Merran transitioned her dogs to raw food through PuppyLove she was hooked (and so were her dogs!) Prior to working for the business, she was the brand's biggest ambassador. We are delighted to now have her working behind the scenes with packing orders and interacting with customers while doing the delivery runs. 

Merran is madly passionate about dogs - she can be seen photographing them and doing agility training with them. Animal welfare is an issue very close to her heart.

As a lover of nature, hiking is one of her favourite things to do for fun. This is closely followed by indulging in her chocolate obsession.