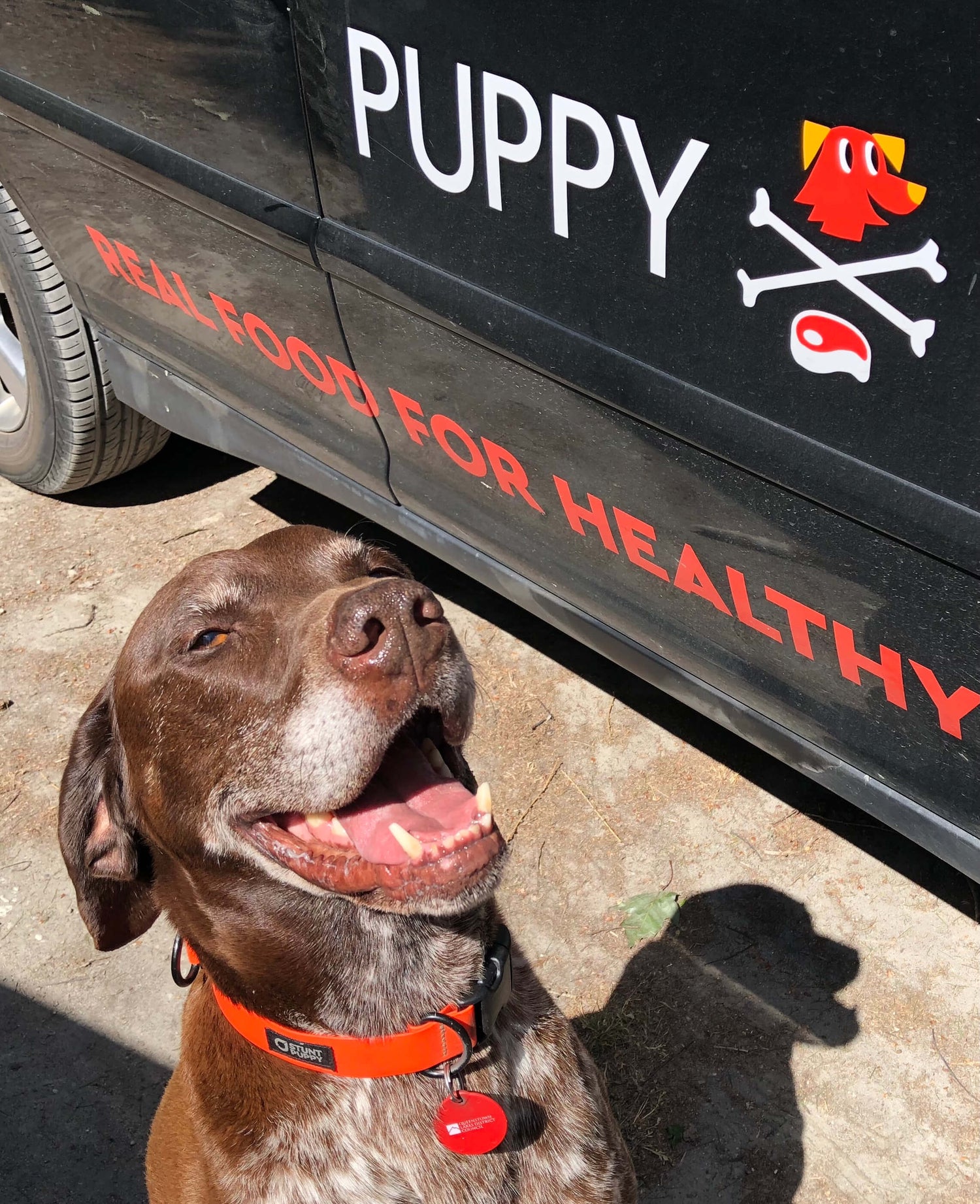 Raw feeding guide
We have a handy guide for owners that you can download HERE. It will give you a guideline with suggested amounts of food for your dog. As this is only a guideline, we recommend contacting us for a free consultation to work out the best balance for your dog. 
For optimal balance the breakdown of the diet should be approximately:
   70% meat
   10% offal
   10% bone
   10% plant matter (vegetable and fruit)
If not feeding vegetables and fruits, the meat component is increased to 80%.
Remember: it is all about balance. We suggest thinking 'balance over the week' not balance in each meal or each day. 
WHY RAW
MY DOG FOOD PACKS
Raw feeding made simple

Whether you like to be super-organised or you find yourself forgetting to stock up on food for your dog, the My Dog Food Pack has you covered. 

Choose from one of our 9 standard size packs to take the guesswork out of balance and portioning. This is the easiest way to feed your dog real food.

Not looking to order a completely balanced full pack? Just fancy a bag of salmon bites? No worries, just order whichever products you'd like from the store. 

SHOP ONLINE